Guide aux Objectifs et Trophées de The Invisible Hand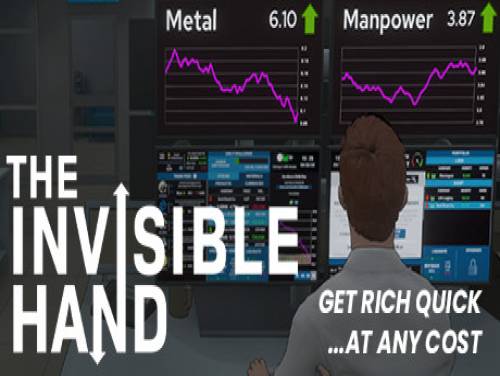 Objectifs de Steam
The Invisible Hand
Embauché

Hired Hand

Clouez l'interview.

Analysez ceci

Analyze This

Être promu analyste.

Associé

Associated

Soyez promu Associate.

La méthode Crystal

The Crystal Method

?

Serenity Now

Serenity Now

?

Veep

Veep

Soyez promu vice-président.

La main invisible

The Invisible Hand

Terminez le jeu dans n'importe quelle difficulté.

Mogul

Mogul

Achetez un de chaque type de bien immobilier auprès de De Facto Estates.

Propriété privée

Private Property

Accumulez 5.000.000 de richesse personnelle.

Effet de levier

Leverage

?

Jouet Totaller

Toy Totaller

Achetez une de chaque boîte de Boxes Extravagant.

Entreprise Personne

Company Person

Accumuler 10 000 000 de richesses pour la société.

Pratique standard

Standard Practice

Terminez le jeu en mode normal.

Snitches Get Riches

Snitches Get Riches

?

Day Trader

Day Trader

?

Capital Trust

Capital Trust

?

Valuable Asset

Valuable Asset

?

La main visible

The Visible Hand

?

Retour sur investissement

Return On Investment

?

Vérité et conséquences

Truth and Consequences

?