Guide aux Objectifs et Trophées de Star Wars Pinball VR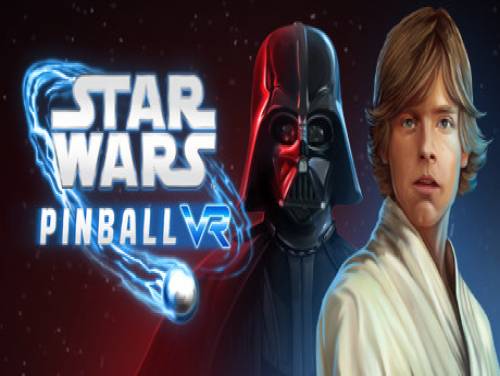 Objectifs de Steam
Star Wars Pinball VR
Chewie, nous sommes à la maison

Chewie, we're home

Décorez votre environnement avec une récompense déverrouillée.

Explorateur galactique

Galactic explorer

Explorez votre collection en jouant sur au moins 3 tables différentes!

La Force est forte avec celui-ci

The Force is strong with this one

Avancez d'un rang et devenez un Initié Jedi du Côté Lumière ou un Adepte Sith du Côté Obscur.

Pouvoir brut et indompté

Raw, untamed power

?

Toutes les ailes font un rapport!

All wings report in!

Lancez le multiball Death Star sur le tableau Star Wars ™: Episode VI

Dark Lord

Dark Lord

Collectionne Dark Vador sur la table Star Wars ™ ️ Pinball: Classic Collectibles!

Les gens de sable! Ou pire!

Sand People! Or worse!

Terminez un mode Tusken Raider sur la table Star Wars ™: Episode IV!

Grande perturbation

Great Disturbance

Continuez à jouer dur et gagnez un score d'au moins 150 millions sur n'importe quelle table!

Feu à travers la galaxie

Fire across the galaxy

Duel avec l'Inquisiteur sur la table Star Wars Rebels ™!

Encore une passe

One more pass

Battez un marcheur AT-AT sur la table de l'épisode V de Star Wars!

Une vérité

One truth

Construisez le Grand Holocron en collectant tous les éclats!

Neuf Zéros

Nine Zeros

?

Le Mandalorien

The Mandalorian

Terminez l'histoire sur la table Star Wars ™ ️ Pinball: The Mandalorian ™ ️.

Nouveau maître de la force

New Master of the Force

Réalisez des combos et atteignez un Master Combo sur le tableau Masters of the Force!

Une puissance incommensurable

Immeasurable power

Terminez Krennic's Wrath au niveau 2 sur la table Star Wars ™ Pinball: Rogue One ™!