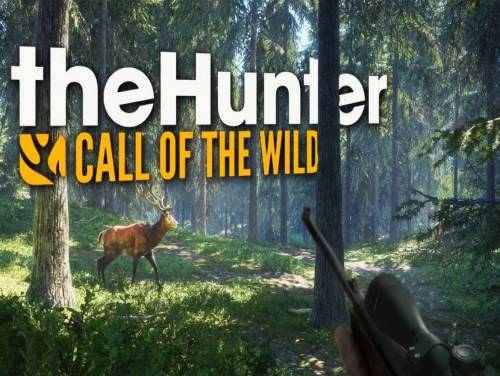 Bienvenus dans la page relative aux astuces de theHunter: Call Of The Wild. Nous vous montrons tout le matériel que nous avons trouvé, puisqu'il s'agit d'un site complètement dédié aux astuces et à la soluce des jeux vidéo.
Nous espérons que cela vous sera util et que vous apprécierez notre travail. Si vous avez d'astuces à suggérer, commentez ou contactez-nous et nous actualiserons la page.
TheHunter: Call of the Wild est un jeu de chasse de jeu dans un monde ouvert à la faune très riche et très réaliste. L'expérience de la chasse en solo ou en multijoueur, en fonction de votre proie, et le développement de permettre intéressantes pour votre personnage au cours du jeu.
theHunter: Call Of The Wild a été publié le 16/02/2017 pour PC / PS4 / XBOX ONE. Nous nous occupons d'actualiser la liste des consoles pour lequel le jeu a été publié au cours du temps si les astuces s'appliquassent aussi aux nouvelles arrivées.
Découvrez plusieurs astuces, conseils et stratégies pour theHunter: Call Of The Wild (PC / PS4 / XBOX ONE): Gel Des Animaux et Régler l'heure de 8H.
Disponible aussi le Trainer pour theHunter: Call Of The Wild. Un Trainer c'est un programme qui ajoute d'astuces au jeu si exécuté pendant qu'il est en exécution. à la fin de la page il y a une liste des astuces qui est possible débloquer avec ce programme.
Nous avons aussi rassemblé pour vous la liste des Achievements avec une petite explications à son côté traduite de comment les obtenir.
Passons à vous montrer les astuces après de l'introduction que nous venons d'écrire.