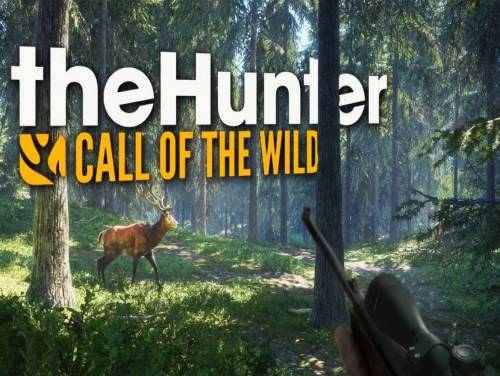 Bienvenue sur la page de triche de theHunter: Call Of The Wild Nous vous montrons tout le matériel que nous avons trouvé, ceci étant un site entièrement dédié aux tricheurs et aux soluce des jeux vidéo.
Nous espérons que cela vous aidera et appréciera notre travail, si vous avez des conseils à suggérer, commenter ou nous contacter et nous mettrons à jour la page.
TheHunter: Call of the Wild est un jeu de chasse de jeu dans un monde ouvert à la faune très riche et très réaliste. L'expérience de la chasse en solo ou en multijoueur, en fonction de votre proie, et le développement de permettre intéressantes pour votre personnage au cours du jeu.
theHunter: Call Of The Wild a été publié 16/02/2017 pour PC / PS4 / XBOX ONE Nous prenons soin de mettre à jour la liste des consoles pour lesquelles le jeu a été publié au fil du temps si elles s'appliquent également aux nouveaux arrivants .
Découvrir Astuces et Codes de Triche pour theHunter: Call Of The Wild.
Formateur pour theHunter: Call Of The Wild est également disponible Un entraîneur est un programme qui ajoute des triches au jeu s'il est exécuté alors que le bas de la page est une liste de triches que vous pouvez débloquer avec ce programme.
Nous avons également collecté pour vous la liste des réalisations avec une petite explication sur la façon de les obtenir.
Passons à l'affichage des astuces après l'introduction que nous venons d'écrire.