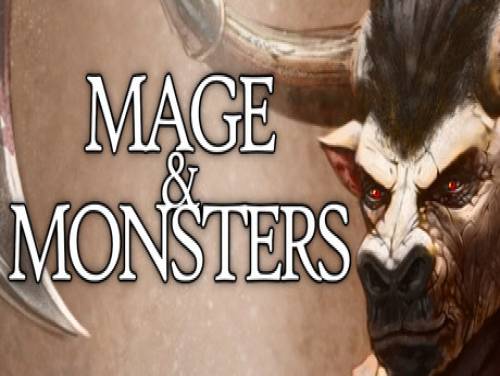 Nous sont ravis de vous présenter cet article dédié aux astuces et aux codes de triche de Mage and Monsters. Ici vous trouverez toutes les ressources que notre rédaction a trouvé sur Mage and Monsters, en particulier, outre ce qui nous avons écrit, aussi Trainers et Achievements.
Si vous avez trouvé de nouveaux secrets ou codes de triche et vous voulez les partager, n'hésitez pas! Nous sommes toujours heureux de pouvoir intégrer notre matériel avec d'autre et de pouvoir le rendre disponible à tous.
Créez une armée et utilisez des sorts pendant qu'elle combat pour vous.Magicien &Monsters est un auto-combattant actif, où vous devez choisir judicieusement entre augmenter la puissance de votre armée ou augmenter la puissance de vos sorts.
Les astuces à notre disposition sont valables pour PC et devraient être toutes ceux valables depuis que le jeu est sorti, c'est-à-dire le 12/09/2022. Nous actualisons la liste des console chaque fois que s'en ajoute une nouvelle à la liste.
Découvrez plusieurs astuces, conseils et stratégies pour Mage and Monsters (PC): et indéfini.
Voulez-vous beaucoup d'astuces et qui soient efficaces? Alors vous devez prouver le Trainer de Mage and Monsters disponible sur ce site. Téléchargez-le et exécutez-le pendant que vous jouez: vous permettra de débloquer de nouvelles astuces autrement pas débloquables.
Au dessous des astuces vous trouverez aussi la liste des Objectifs de ce jeu avec une petite explication de comment les obtenir tous.
Passons à vous montrer les astuces après de l'introduction que nous venons d'écrire.