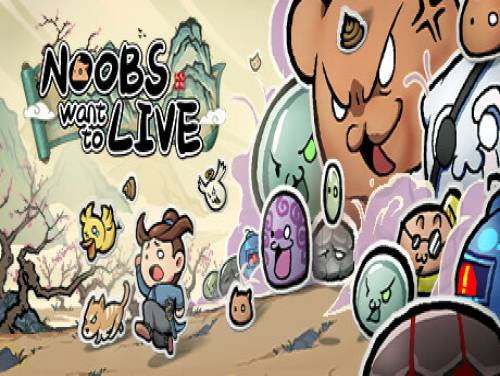 Nous vous présentons la page de Apocanow dédiée aux astuces et aux secrets de Noobs Want to Live! à son intérieur il y a tous les débloquables et les stratégies pour avancer dans le jeu, surmonter les parties difficiles et découvrir des nouvelles dans le jeu.
Pourraient ne pas être tous! Si vous avez trouvé quelque chose de nouveau contactez-nous ou commentez cet article et nous serons ravis d'ajouter votre matériel à celui déjà existant.
Noobs Want to Live est un roguelike au rythme effréné avec différents personnages et un large éventail de compétences parmi lesquelles choisir (même en synergie les uns avec les autres !) Combattez, tuez, grandissez.Chaque course est une nouvelle chance de créer une construction fulgurante !
Noobs Want to Live a été publié le 13/01/2023 pour PC. Nous nous occupons d'actualiser la liste des consoles pour lequel le jeu a été publié au cours du temps si les astuces s'appliquassent aussi aux nouvelles arrivées.
Découvrez plusieurs astuces, conseils et stratégies pour Noobs Want to Live (PC): Santé, pièces et or illimités, vitesse de jeu et mode divin.
Une avalanche d'astuces pour vous grâce au trainer de Noobs Want to Live téléchargeable sur cette page! Un Trainer c'est unprogramme que vous permettra de modifier le jeu en toute sécurité et en ajoutant des astuces inexistantes précédemment.Vous trouverez tout sur cette page
Au dessous des astuces vous trouverez aussi la liste des Objectifs de ce jeu avec une petite explication de comment les obtenir tous.
Voici finalement les tant attendues astuces pour ce jeu,