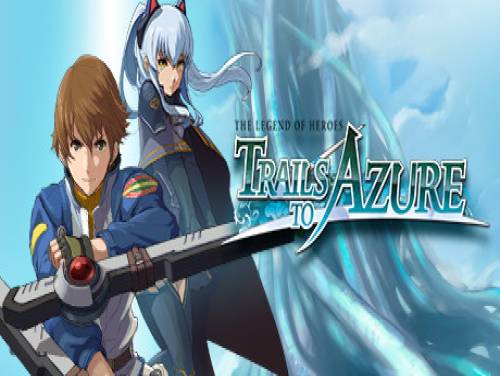 Bienvenus dans la page relative aux astuces de The Legend of Heroes: Trails to Azure. Nous vous montrons tout le matériel que nous avons trouvé, puisqu'il s'agit d'un site complètement dédié aux astuces et à la soluce des jeux vidéo.
Si vous êtes en possession d'autre matériel n'hésitez pas à le poster ou à nous l'envoyer. Nous serons heureux de le poster à l'intérieur de l'article avec les éventuels remerciements.
La section d'assistance spéciale est de retour avec plus de membres et plus de cas à résoudre !Comment ce groupe désorganisé va-t-il gérer les menaces imminentes à la stabilité politique de Crossbell tout en maintenant les fondations de son équipe ?
Notre matériel peut être utilisé avec les suivantes console: PC. Cette liste se actualise constamment depuis le PC c'est-à-dire à partir du moment où le jeu est sorti.
Découvrez plusieurs astuces, conseils et stratégies pour The Legend of Heroes: Trails to Azure (PC): HP, EP, CP et vitesse de jeu illimités.
Voulez-vous beaucoup d'astuces et qui soient efficaces? Alors vous devez prouver le Trainer de The Legend of Heroes: Trails to Azure disponible sur ce site. Téléchargez-le et exécutez-le pendant que vous jouez: vous permettra de débloquer de nouvelles astuces autrement pas débloquables.
Est aussi disponible à la fin de l'article la liste des Achievements de ce jeu avec une indication de comment les débloquer.
Voici finalement les tant attendues astuces pour ce jeu,