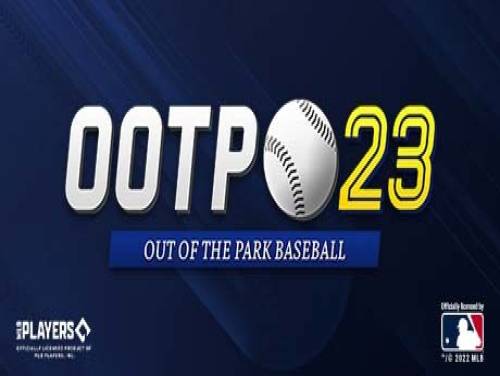 Salut et bienvenus sur Apocanow. Nous vous présentons l'article sur les astuces et les codes de triche de Out of the Park Baseball 23. Nous souhaitons que vous sera util et que vous permettra d'améliorer votre expérience vidéo ludique.
Si vous réussissez à en trouver d'autres, n'hésitez pas à nous les envoyer. Nous les ajouterons à ceux déjà existants avec des éventuels remerciements publiques.
Jouez à ce que jouent les pros !Sous licence officielle de MLB, MLB Players Inc. et KBO, Out of the Park Baseball 23 est le plus récent de la série de stratégie sportive primée.Le rêve d'un fan de sport devient réalité et le seul jeu à avoir remporté le prix Metacritic Jeu PC de l'année DEUX FOIS.
Nous avons du matériel valable pour PC. La liste des consoles est en constante actualisation depuis le 22/03/2022, date quand Out of the Park Baseball 23 a été publié.
Découvrez plusieurs astuces, conseils et stratégies pour Out of the Park Baseball 23 (PC): Budget, liquidité et taille du marché.
Une avalanche d'astuces pour vous grâce au trainer de Out of the Park Baseball 23 téléchargeable sur cette page! Un Trainer c'est unprogramme que vous permettra de modifier le jeu en toute sécurité et en ajoutant des astuces inexistantes précédemment.Vous trouverez tout sur cette page
à la fin de cette page vous pourrez lire la liste des Objectifs à atteindre pour les correspondantes consoles, ensemble à une petite explication de comment les atteindre.
Terminez tous les préambules, nous vous montrons les astuces que nous avons récupéré.