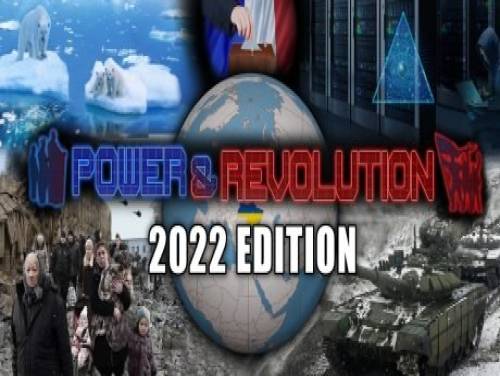 Bienvenus dans la page relative aux astuces de Power and Revolution 2022 Edition. Nous vous montrons tout le matériel que nous avons trouvé, puisqu'il s'agit d'un site complètement dédié aux astuces et à la soluce des jeux vidéo.
Si vous êtes à connaissance de nouvelles astuces, nous serons heureux de les connaître. Contactez-nous ou commentez cet article! Vous aiderez aussi les autres utilisateurs qui sont à la recherche.
Nouvelle édition du simulateur du monde des temps modernes où vous incarnez un chef d'État ou un membre de l'opposition !Principaux développements : la guerre en Ukraine et ses conséquences, les théories du complot, les fausses nouvelles, l'interférence du renseignement, le bien-être animal et les objectifs climatiques.
Power and Revolution 2022 Edition a été publié le 07/03/2022 pour PC. Nous nous occupons d'actualiser la liste des consoles pour lequel le jeu a été publié au cours du temps si les astuces s'appliquassent aussi aux nouvelles arrivées.
Découvrez plusieurs astuces, conseils et stratégies pour Power and Revolution 2022 Edition (PC): Popularité maximale et vitesse de jeu.
Une avalanche d'astuces pour vous grâce au trainer de Power and Revolution 2022 Edition téléchargeable sur cette page! Un Trainer c'est unprogramme que vous permettra de modifier le jeu en toute sécurité et en ajoutant des astuces inexistantes précédemment.Vous trouverez tout sur cette page
Pour vous nous avons mis à disposition aussi la liste des Achievements de ce jeu avec une explication traduite automatiquement de comment les débloquer.
Passons à vous montrer les astuces après de l'introduction que nous venons d'écrire.