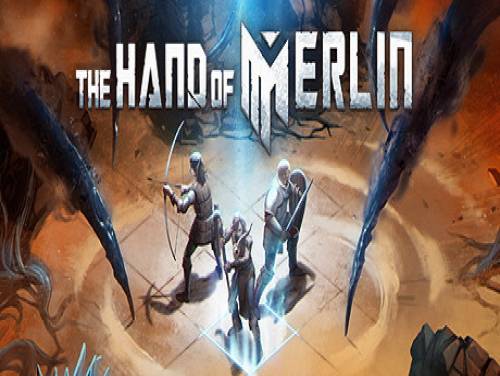 Bienvenus dans l'article de ce site associé aux astuces et aux débloquables de The Hand of Merlin. Tous les secrets que nous connaissons relatifs à ce jeu sont écrits sur cette page.
Si vous connaissez d'autres débloquables ou stratégies, n'hésitez pas à nous contacter ou à commenter l'article. Vous le rendrez plus complet et plus utile vers tous ses visiteurs.
The Hand of Merlin est un RPG au tour par tour où la légende arthurienne rencontre l'horreur de science-fiction. Recrutez des héros mortels pour explorer des terres pleines de mal d'un autre monde, faites des choix de pliage narratif dans des rencontres interactives uniques et recherchez les fragments perdus de votre âme à travers le multivers!
The Hand of Merlin a été publié le 11/04/2021 pour PC. Nous nous occupons d'actualiser la liste des consoles pour lequel le jeu a été publié au cours du temps si les astuces s'appliquassent aussi aux nouvelles arrivées.
Découvrez plusieurs astuces, conseils et stratégies pour The Hand of Merlin (PC): Conseils Utiles.
Nous pouvons aussi vous offrir, en outre, le Trainer pour ce jeu. Dans une page dédiée vous pourrez télécharger le Trainer de The Hand of Merlin, que vous permettra de débloquer des nouvelles astuces pas débloquables autrement.
Nous avons aussi rassemblé pour vous la liste des Achievements avec une petite explications à son côté traduite de comment les obtenir.
L'introduction est terminée. Voici pour vous les astuces pour ce jeu.