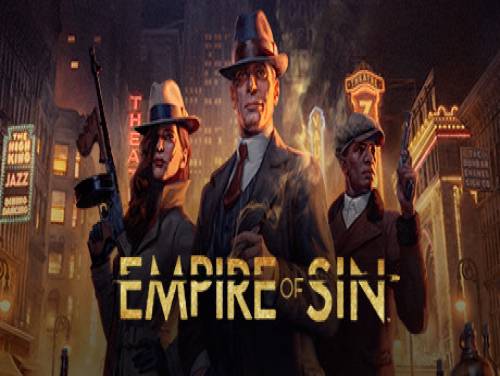 Salut et bienvenus sur Apocanow. Nous vous présentons l'article sur les astuces et les codes de triche de Empire of Sin. Nous souhaitons que vous sera util et que vous permettra d'améliorer votre expérience vidéo ludique.
Vous en connaissez d'autres? Nous serions très heureux de les recevoir, afin de les pouvoir publier sur le site en actualisant cet article.
Empire of Sin est un nouveau jeu de stratégie de Romero Games et Paradox Interactive qui vous transporte au cœur du criminel impitoyable du monde souterrain interdit dans les années 1920 à Chicago.
Toutes les informations d'astuces contenues dans cet article sont valables pour Empire of Sin depuis le 1/11/2020 pour les consoles PC / PS4 / XBOX ONE / SWITCH. La liste est actualisée chaque fois que le jeu est publié pour une nouvelle console.
Découvrez plusieurs astuces, conseils et stratégies pour Empire of Sin (PC / PS4 / XBOX ONE / SWITCH): et indéfini.
Est aussi disponible sur ce site la soluce de Empire of Sin: un vidéo guide composé de vidéos prises par YouTube vous guidera du début à la fin du jeu et souvent aussi à travers les secrets et les collectibles à l'intérieur du jeu. Vous pouvez trouver tout ça dans notre page officielle dédiée à la soluce de Empire of Sin
Nous avons aussi trouvé un Trainer pour ce jeu. Ce programme pour PC permet d'ajouter d'astuces au jeu que vous ne pourriez pas obtenir autrement et de les activer pendant que vous jouez.
Au dessous des astuces vous trouverez aussi la liste des Objectifs de ce jeu avec une petite explication de comment les obtenir tous.
L'introduction est terminée. Voici pour vous les astuces pour ce jeu.