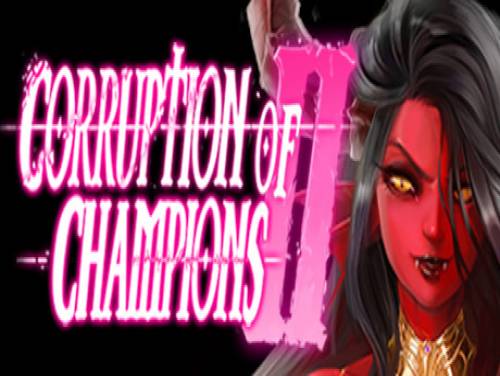 Bienvenus dans la page relative aux astuces de Corruption of Champions II. Nous vous montrons tout le matériel que nous avons trouvé, puisqu'il s'agit d'un site complètement dédié aux astuces et à la soluce des jeux vidéo.
Si vous connaissez d'autres débloquables ou stratégies, n'hésitez pas à nous contacter ou à commenter l'article. Vous le rendrez plus complet et plus utile vers tous ses visiteurs.
Corruption of Champions II est un jeu de rôle d'aventure érotique basé sur du texte dans lequel vous combattez une invasion de démons pervers dans votre royaume d'origine. Engagez-vous avec des amis et des ennemis comme des clercs et des mages kitsune, transformez votre corps et essayez de vaincre la corruption qui se propage ou de vous y rendre!
Corruption of Champions II a été publié le 14/08/2020 pour PC. Nous nous occupons d'actualiser la liste des consoles pour lequel le jeu a été publié au cours du temps si les astuces s'appliquassent aussi aux nouvelles arrivées.
Découvrez plusieurs astuces, conseils et stratégies pour Corruption of Champions II (PC): Conseils Utiles.
Pour vous nous avons mis à disposition aussi la liste des Achievements de ce jeu avec une explication traduite automatiquement de comment les débloquer.
Merci pour avoir lu cette brève introduction. Nous allons maintenant à vous montrer les astuces.