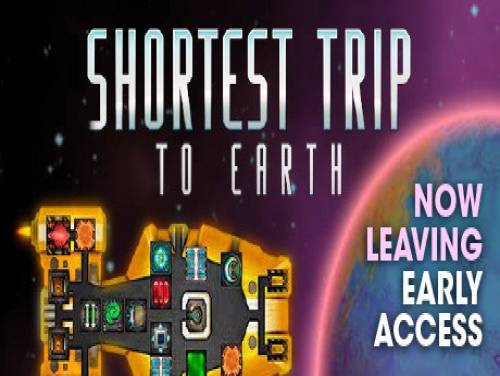 Bienvenus! à suivre nous avons réuni les astuces de Shortest Trip to Earth, y pas seulement. éventuels Achievements, codes de triche et Trainer seront réunis dans cette page si et quand seront disponibles.
Si vous connaissez d'autres, suggérez-les en nous contactant et nous serons ravis de les publier ici, sur cet article.
Le plus court Trajet vers la Terre est un espace simulateur de roguelike concentre sur l'exploration, sur la gestion du navire, et sur la tactique des batailles. Les Parties d'un dangereux voyage à travers l'univers, où fait rage une guerre intergalactique.
Nous avons du matériel valable pour PC. La liste des consoles est en constante actualisation depuis le 15/07/2019, date quand Shortest Trip to Earth a été publié.
Découvrez plusieurs astuces, conseils et stratégies pour Shortest Trip to Earth (PC): Produits biologiques illimitée et le Carburant illimité.
Si vous voulez vraiment beaucoup d'astuces pour Shortest Trip to Earth c'est votre jour de chance! Nous avons à disposition un Trainer que, une fois téléchargé et exécuté pendant le jeu, vous permettra de débloquer beaucoup d'astuces. La liste des astuces débloquées vous pouvez la trouver plus en bas.
à la fin de la page vous trouverez une liste des objectifs débloquables de ce jeu avec une petite guide. La liste est en anglais mais nous avons ajouté aussi une version traduite automatiquement pour en faciliter la compréhension.
Voici finalement les tant attendues astuces pour ce jeu,