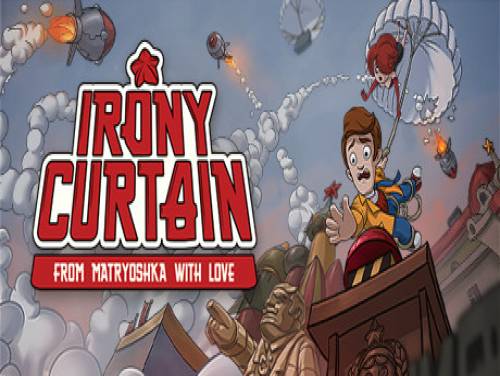 Bienvenus dans la page relative aux astuces de Irony Curtain: From Matryoshka with Love. Nous vous montrons tout le matériel que nous avons trouvé, puisqu'il s'agit d'un site complètement dédié aux astuces et à la soluce des jeux vidéo.
Vous en connaissez d'autres? Nous serions très heureux de les recevoir, afin de les pouvoir publier sur le site en actualisant cet article.
Ironie de Rideau: à Partir de Matryoshka avec l'Amour est un point satirique et cliquez inspiré par les classiques jeux d'aventure. Fait de vous faufiler hors de votre zone de confort et vous jette dans le milieu de l'intrigue d'espions de la Guerre Froide, où vous jouez à un jeu encore plus grand.
Irony Curtain: From Matryoshka with Love a été publié le 16/04/2019 pour PC / PS4 / XBOX ONE. Nous nous occupons d'actualiser la liste des consoles pour lequel le jeu a été publié au cours du temps si les astuces s'appliquassent aussi aux nouvelles arrivées.
Découvrez plusieurs astuces, conseils et stratégies pour Irony Curtain: From Matryoshka with Love (PC / PS4 / XBOX ONE): Conseils Utiles.
Au dessous des astuces vous trouverez aussi la liste des Objectifs de ce jeu avec une petite explication de comment les obtenir tous.
Terminez tous les préambules, nous vous montrons les astuces que nous avons récupéré.