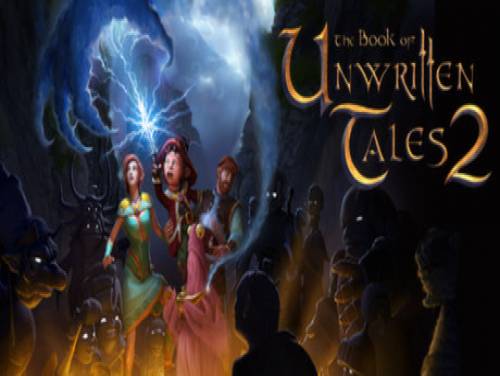 Nous sommes ravis de vous montrer le matériel vidéo ludique que nous avons rassemblé pour The Book of Unwritten Tales 2!
Si vous connaissez d'autres, suggérez-les en nous contactant et nous serons ravis de les publier ici, sur cet article.
Chaque monde a besoin de ses héros. Aussi improbable que cela puisse paraître. Rejoignez Wilbur, Ivo, Nate et de Bestiole dans un autre classique de point et cliquez sur aventure dans le monde méchant de Aventásia. Les aider à accomplir leur destin. Un destin pas encore écrite.
Nous avons du matériel valable pour PC / PS4 / XBOX ONE / SWITCH. La liste des consoles est en constante actualisation depuis le 19/01/2015, date quand The Book of Unwritten Tales 2 a été publié.
Découvrez plusieurs astuces, conseils et stratégies pour The Book of Unwritten Tales 2 (PC / PS4 / XBOX ONE / SWITCH): Conseils Utiles.
Pour vous nous avons mis à disposition aussi la liste des Achievements de ce jeu avec une explication traduite automatiquement de comment les débloquer.
Passons à vous montrer les astuces après de l'introduction que nous venons d'écrire.