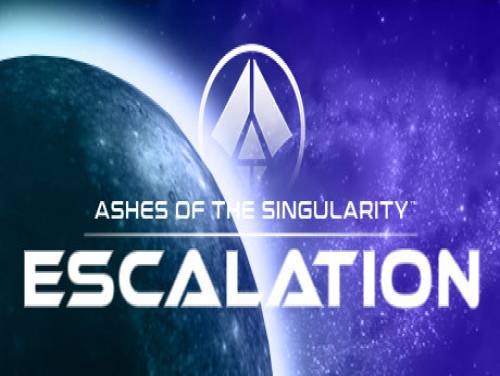 Salut et bienvenus sur Apocanow. Nous vous présentons l'article sur les astuces et les codes de triche de Ashes of the Singularity: Escalation. Nous souhaitons que vous sera util et que vous permettra d'améliorer votre expérience vidéo ludique.
Vous êtes à connaissance d'autres astuces ou possédez d'autre matériel? Envoyez-le-nous sans aucun problème! Vous pouvez commenter cet article ou bien nous contacter en privé et nous serons ravis d'actualiser la page aussi avec le contenu du matériel que vous nous enverrez!
Par les créateurs de sins of a Solar Empire, un impressionnant nouveau jeu de stratégie en temps. La race humaine est attaquée par une race de machines qui ne cherche que l'anéantissement total.
Ashes of the Singularity: Escalation a été publié le 10/10/2016 pour PC. Nous nous occupons d'actualiser la liste des consoles pour lequel le jeu a été publié au cours du temps si les astuces s'appliquassent aussi aux nouvelles arrivées.
Découvrez plusieurs astuces, conseils et stratégies pour Ashes of the Singularity: Escalation (PC): Mega Ressources, Super Appareil, Un Nombre Illimité De Partitions.
Nous pouvons aussi vous offrir, en outre, le Trainer pour ce jeu. Dans une page dédiée vous pourrez télécharger le Trainer de Ashes of the Singularity: Escalation, que vous permettra de débloquer des nouvelles astuces pas débloquables autrement.
Est aussi disponible à la fin de l'article la liste des Achievements de ce jeu avec une indication de comment les débloquer.
Voici finalement les tant attendues astuces pour ce jeu,