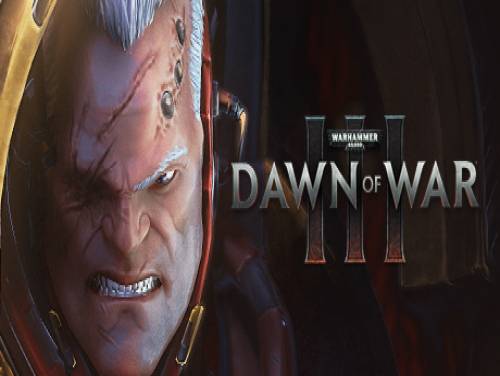 Bienvenus dans l'article de ce site associé aux astuces et aux débloquables de Warhammer 40,000: Dawn of War III. Tous les secrets que nous connaissons relatifs à ce jeu sont écrits sur cette page.
Si vous êtes en possession d'autre matériel n'hésitez pas à le poster ou à nous l'envoyer. Nous serons heureux de le poster à l'intérieur de l'article avec les éventuels remerciements.
Et ' dans le cours d'une bataille acharnée entre les trois factions en guerre Dans Dawn of War III, vous n'avez pas d'autre choix que de faire face à vos ennemis lors de la catastrophe de l'arme se trouve dans le monde mystérieux de l'Achéron.
Nous avons du matériel valable pour PC. La liste des consoles est en constante actualisation depuis le 27/03/2017, date quand Warhammer 40,000: Dawn of War III a été publié.
Découvrez plusieurs astuces, conseils et stratégies pour Warhammer 40,000: Dawn of War III (PC): La vie, Illimité, et de nombreuses autres astuces.
En outre pour Warhammer 40,000: Dawn of War III vous pouvez télécharger un trainer promo offert par des tiers. Si exécuté ensemble au jeu, cetrainer vous permettra d'activer des astuces que vous ne pourriez pas obtenir autrement.
à la fin de cette page vous pourrez lire la liste des Objectifs à atteindre pour les correspondantes consoles, ensemble à une petite explication de comment les atteindre.
Merci pour avoir lu cette brève introduction. Nous allons maintenant à vous montrer les astuces.